Railroad system
Railroad, transfer, trolleys and a oscillating scaffold that are part of this System that maximizes the space, and, as it doesn't require civil works, the reconfiguration of the plant is always allowed.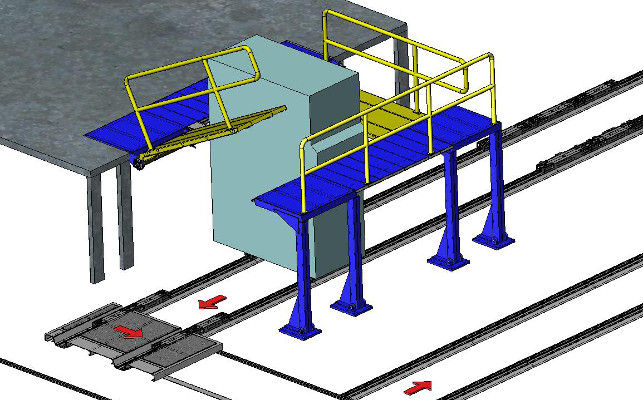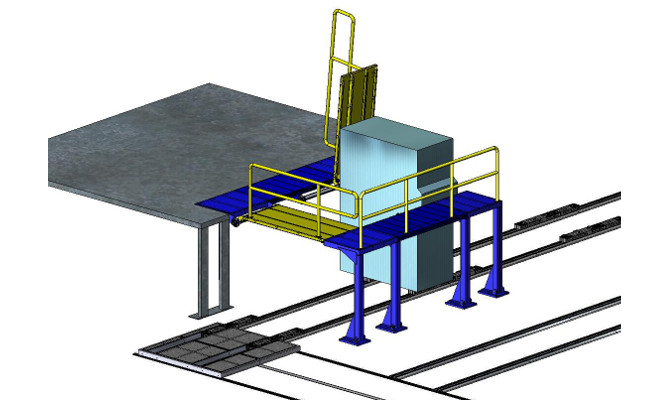 This system presents the following features:
An operator can move manually and ergonomically up to 5000 kg by exerting a maximum force of 20 kg.
It is a removable system that is fixed by anchoring and it's levelled using a high strength resin that does not damage or sticks the ground.

The rails are strong enough so that the pieces do not remain stuck at any point of the route due to its weight. Levelling is achieved with an accuracy of +/- 1 mm.
The railroad have on both sides a protection to avoid possible pitfalls. They have, even, a very low height. The wheels of the trolleys are protected to avoid entrapment and, those trolleys incorporate a sweeping system with brushes.
Trolleys are tailored to the different geometries of the parts to carry, By turning them you have 2 different working positions.
The trolleys have a roll-over safety system that can be unlocked at any point on the line and you can take the industrial carriages with the element. You can arrange two or more trolleys to carry them at once.
At the end of the line has been installed a transfer. In this place, the trolleys and processing elements are transported to another parallel line of production. This transfer, like the railroad, just needs anchors.
The scaffold is manually raised to allow the passage and the setting of large components.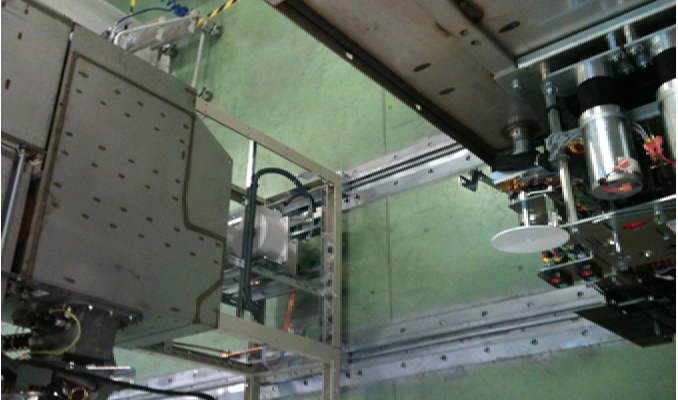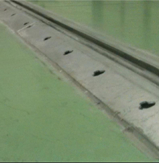 With this system, in a reduced space we can assemble the pieces and move them to another line to continue the assembly process. In addition, if it's necessary to change the workstations, the dismantling of this system leaves no residue that prevents another configuration.
True to our commitment to safety and health at work, these devices are equipped with security measures to prevent work's accidents.
Once again, SERCAME puts the innovating designs at the enterprise's service, creating versatility and efficiency.
Another example of railroad systems on sides is the Carriage drivers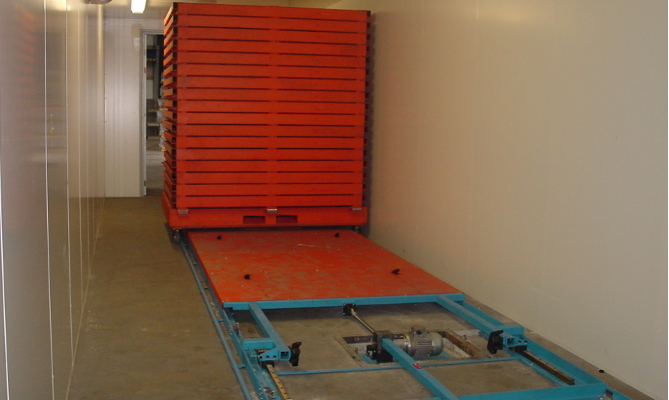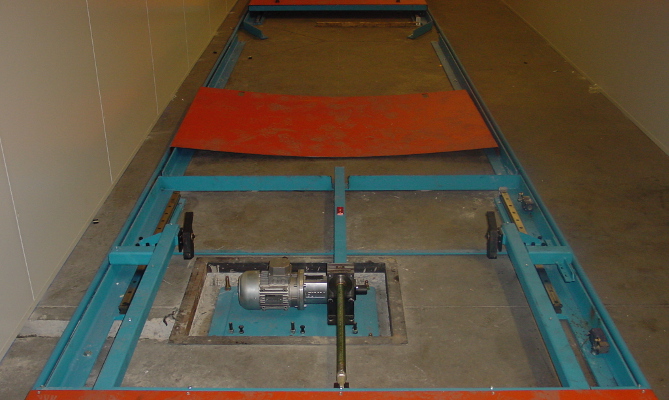 References
↑