Sealed cabin for washing dies
Sercame has developed a tooling washer that can be adapted to their spatial, ergonomic and safety needs. With this washer the toolings can be cleaned before each batch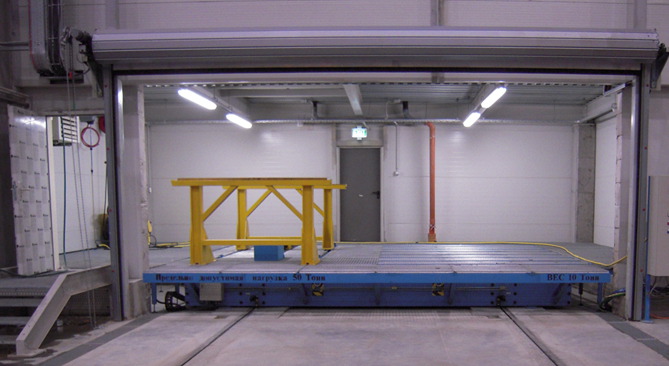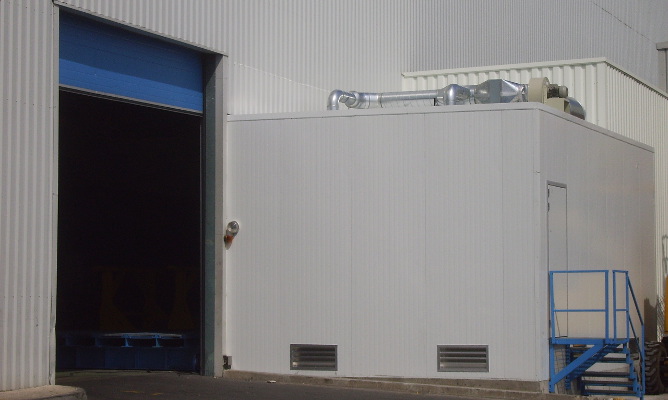 The system consists of an insulated cabin with the liquids draining to a cleaning system and with the extraction of suspended water to reduce humidity inside the machine as well as improving hygiene and health conditions for the workers. The installation can also include a silencer to reduce the fan noise, thus preventing noise pollution.
One example could be, the cabin that has been installed outside the building of Gestamp Noury to make better use of ground area
The washing cabin has:
Transport platform measuring 3500 (W) x 5000 (L) with a capacity of 40 tonnes for moving the tooling from the area under the crane to the washing area.
Trestle with electric height adjustment to insert and remove the tools in their natural position (inside supported on the base and top supported on the trestle) so that the die can be opened and fitted as quickly as possible.
Pressure pump with a flow of 500 – 950 l/h and a maximum working temperature of 105 ºC.
Fast-acting aluminium door measuring 5300 (W) x 3500 (H) to allow the entry of the transport platform and two pedestrian access doors with windows.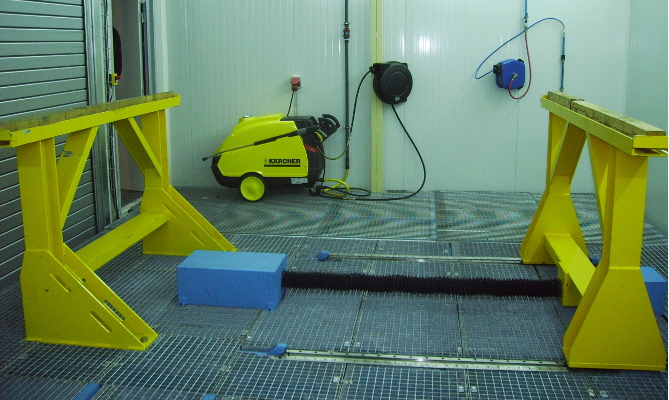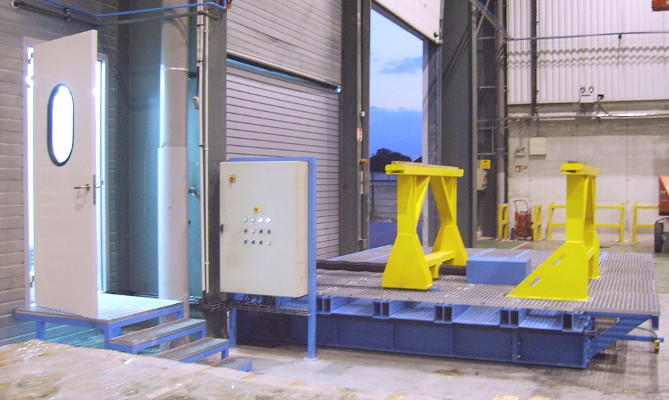 Success stories
This project includes a destacker cell at the head of the line to provide blanks to the robot and a security fence at the head and at the press line exit zone.

References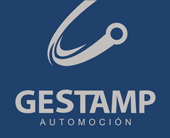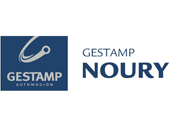 ↑