Sorry, this entry is only available in European Spanish.
  Cada demeritador se compone principalmente de dos partes: 1.- Un bastidor tubular rígido destinado a: Hacer de base para la superficie mecanizada sobre la que apoya la pieza a auditar. Facilita las labores de transporte del mismo. Garantizar un correcto apoyo sobre la mesa demeritadora. Soportar las labores de demeritado a realizar sobre él. […]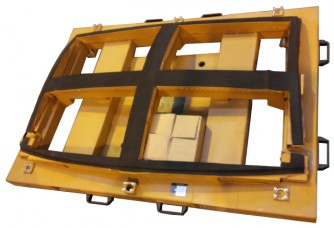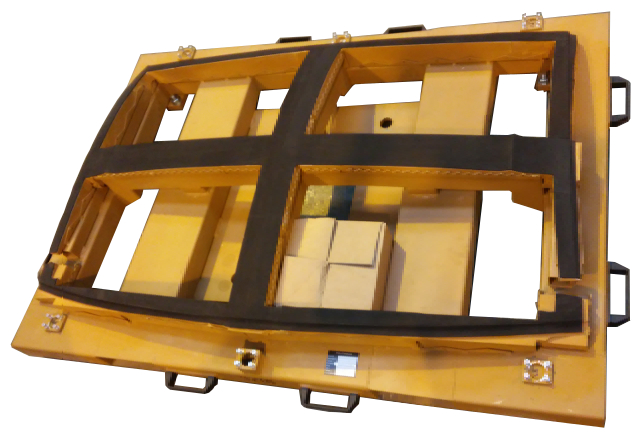 This cell at Ford Almussafes consists of 2 fixed platforms for destacking, 2 conveyors, 2 automatic guillotine doors (one for each platform), 2 structures to support automatic Assa Abloy doors (one for each platform), 1 structure to support the artificial vision and 2 bases for KUKA robots (destacker and charger robots) and 6 footbridges.   […]


This project includes a destacker cell at the head of the line to provide blanks to the robot and a security fence at the head and at the press line exit zone.

Featured news
Ford has developed an application to improve the site efficiency. With this solution the quality reviews in new cars are more specific. This Bluetooth device detects the specific requirements for each car passing the assembly line. The operator wears tactile device on the wrist, where the requirements appear, and approve or reject them instantly, or, […]
HANNOVER MESSE is the world renowned trade show brand synonymous with industrial innovation, key trends and business leads. The event has long made a name for itself as a global hotspot for Industry 4.0 technologies. CEOs of global corporations, managers of SMEs and leaders of the world's major industrial nations all use HANNOVER MESSE (currently […]
↑