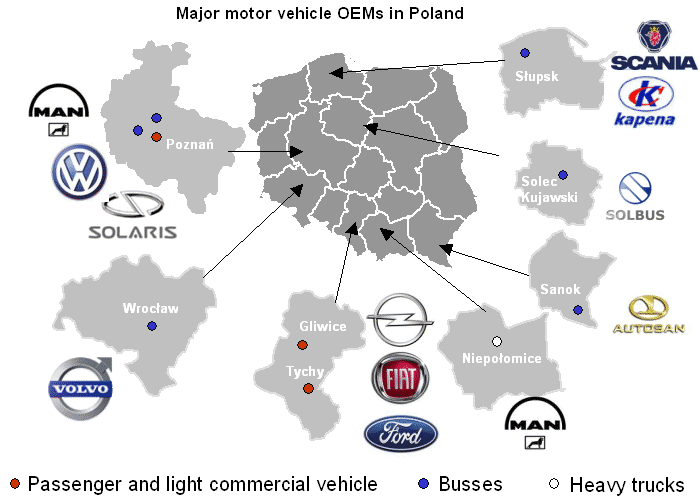 POLAND and its components market
The country is relevant as vehicles and components producer, and the components development has been even greater. The automotive industry is the first by value of exports and the second by revenue of the Polish economy.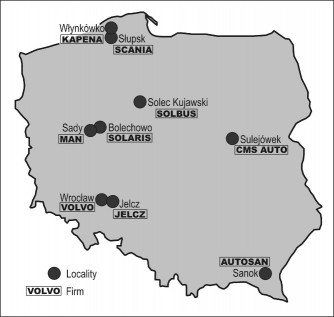 Spain is the world's eighth largest producer of cars and the second in the EU, where Poland ranks eighth with increased production by 30.5% in 2015, the highest among the countries of Eastern Europe.
The location of the industry is highly concentrated in the southern of Poland, in particular in the region of Silesia. This is due to the fact that Poland has several special economic zones (SEZs), with favorable conditions secured until December 31, 2026, providing an incentive to locate the production center. 25% of investments in these areas belong to the EEZ automotive sector.
SERCAME has collaborated with companies located in the area such as Gestamp Wresnia, Gedia or VW Crafter, providing die holders carts, industrial doors, destacking tables or demeritadores.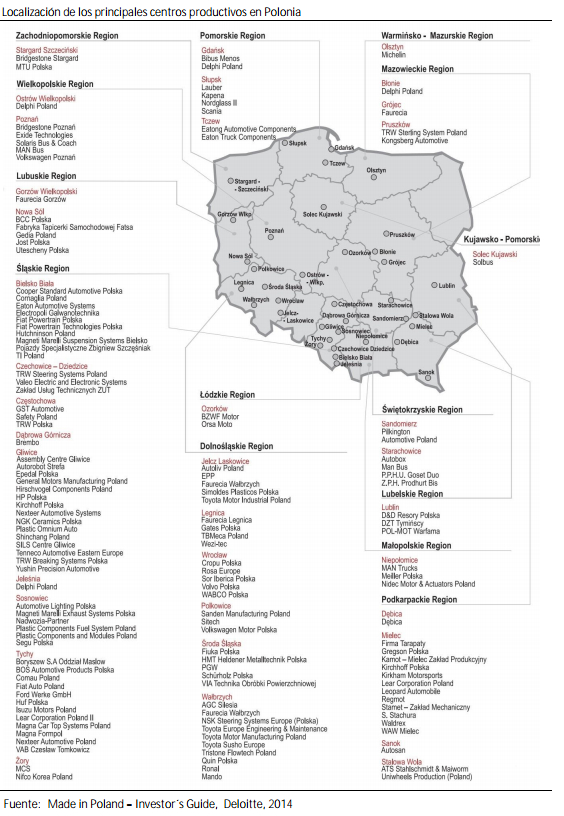 The classic business of original equipment manufacturers (OEM) has changed because they need to provide more and better technological advances. Historically, the advances came from the OEM and, currently they are the suppliers who are taking this responsibility, and this trend will increase with the progress of the electric vehicle
Global and European prospects of the sector are very positive, the prediction is that global vehicle production will increase by 4% until 2020, when it will moderate. Consequently, for the component market is expected a growth up to 3.5% annual.
Source: ICEX
Featured news
Ford has developed an application to improve the site efficiency. With this solution the quality reviews in new cars are more specific. This Bluetooth device detects the specific requirements for each car passing the assembly line. The operator wears tactile device on the wrist, where the requirements appear, and approve or reject them instantly, or, […]
HANNOVER MESSE is the world renowned trade show brand synonymous with industrial innovation, key trends and business leads. The event has long made a name for itself as a global hotspot for Industry 4.0 technologies. CEOs of global corporations, managers of SMEs and leaders of the world's major industrial nations all use HANNOVER MESSE (currently […]
↑